Keep planting and making our communities bloom!
A Merry Christmas to All
From All of us at
Chemainus Communities in Bloom!
Hoe! Hoe! Hoe!

We Dig Chemainus                                            Christmas Edition   2018
Time for our third annual Holiday gardening quiz!
Are you ready? Carols playing in the background, friends on hand to help! Enjoy!
What is the latin name of the Christmas rose?
What plant family do Poinsettiasb elong to?
What are Frankincense and Myrrh made from?
Which nuts are no longer deemed safe enough to be sold in their shells in Europe?
What is the name given to the technique ofl clipping trees and hedges into ornamental shapes?
Galanthus is one of the first flowers to appear in spring, what is its common name?
What fruit was cultivated by crossing a raspberry and a blackberry?
Every year, Lunenburg County, Nova Scotia, produces and sh;ips thousands of which essential Christmas item?
What flower changes colour from blue to pink according to the amount of acid in the soil?
There is a flower with a charming name that makes us think of Christmas.however…it doesn't bloom at Christmas…what is it?
Answers: 1 Helleborus Niger 2 – Euphorbia 3 – Dried tree resin 4 – Brazil 5 – topiary 6 – snowdrop 7 – loganberry 8 –Christmas trees 9 – Hydrangea 10 – Star of Bethlehem
Have a very Happy Holiday, Hoe, Hoe, Hoe!
Happy New Year from all of us at Chemainus Communities in Bloom
We Dig Chemainus December 2018
Time for the Chemainus Communities in Bloom folk to kick back and rest those aching muscles, happy, knowing that it was a job well done …..0ver 2,000 daffodil and narcissus bulbs in the ground was the last task! … and looking forward to the dream for 2019
We close out the year with an old favorite….
A Gardener's Night Before Christmas
Twas the night before Christmas and all through the yard,
Not a plant was left standing, the ground was all hard.
The tools were all hung in the garage with care,
A well deserved rest, now the garden was bare.
The bulbs were all nestled all snug in their beds,
While visions of springtime danced in their heads.
I, in my Snuggie, my husband and cat
Had just settled in for a long winter's chat.
When out in the hydrangeas there arose such a clatter,
I dropped my seed catalogue to see what was the matter.
Away to the front door I quickly dashed,
Half expecting to find my yard had been trashed!
When I opened the door, it was suddenly clear,
There was a sleigh and eight tiny reindeer.
With a little old gardener so lively and quick,
I knew in a moment it must be St. Nick.
More quickly than crabgrass his coursers they came
And he whistled and shouted and called them by name.
Now Holly! Now Ivy! Now Daisy and Rue!
On Rose, On Petunia, Fern and Lily, too!
To the top of the trellis! To the top of the wall!
Now dash away, dash away, dash away all!
So up to the housetop the reindeer they flew
With a sleigh full of gifts and St. Nicholas, too.
I closed the front door and was turning around
When he slid down the chimney, hitting the ground.
He was dressed all in red, with Wellies on his feet,
The poinsettia on his cap, made him look really neat.
He stood up quite quickly and went straight to his work
With a composter for Cathy, a Dutch weeder for Dirk.
There were Asters for Ann, a pine tree for Paul
And a garden design book for use by us all.
Next came a rain barrel. This was for Rob.
And finally, for me, a ginkgo key fob.
Then laying a trowel aside of his nose
And giving a nod up the chimney he rose.
He ran to his sleigh and gave a quick whistle
And away they all flew like the seeds of globe thistle.
But I heard him exclaim as he drove out of sight
Merry Christmas all gardeners, and to all a good night!
                                                by Karen Geisler
Chemainus Communities in Bloom next meet on Tuesday, March 19th, 2019, 7p.m. at Steeples.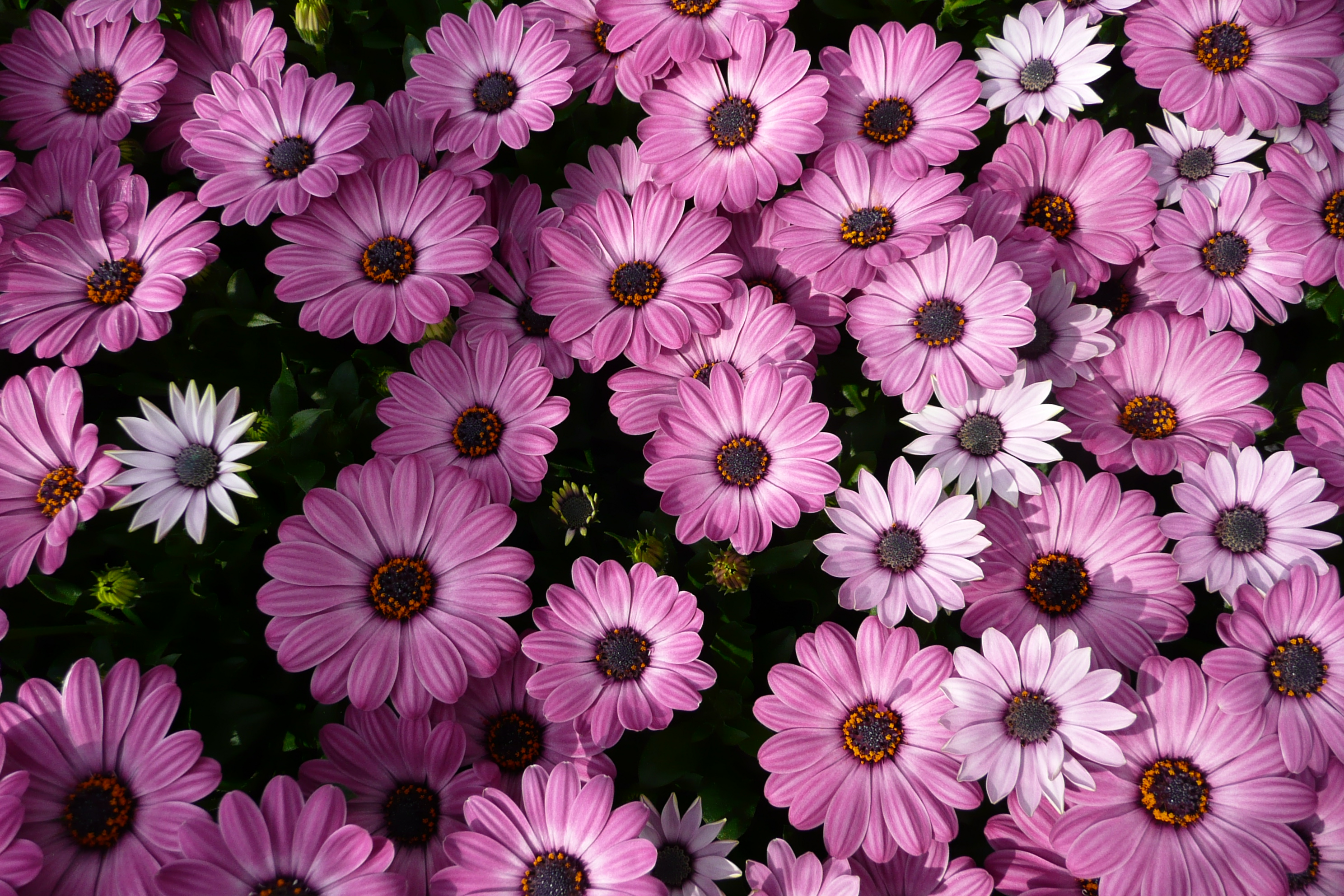 Plant seeds indoors in April or May. Lightly cover seeds with soil. Keep in the light.
Seeds should germinate in 10-15 days.  Plant outside 25cm (10") apart.
Grows to 51cm (10") tall and are very showy. Prefers full sun. Blooms all summer.
Time for our second annual Holiday gardening quiz!
Are you ready? Feet up, your favourite beverage at hand…here we go…
What do laburnum seeds and mistletoe berries have in common?
Which cereal must be grown in water?
What is another name for the Rowan tree?
A kumquat is a small Japanese variety of what fruit?
The Death Cap is the most poisonous variety of what?
Which part of a flowering plant is often used to make oil?
What is the popular name for the Antirrhinum?
What color would you expect the flowers to be if a plant had the word "rubra" or "sanguine" in its name?
What do I have in my garden bucket if I just dug up several pounds of earth apples?
What is the national fruit of India, Pakistan and the Philippines? It makes a delicious juice?
Answers:   1 – poisonous  2 – rice  3 – Mountain Ash 4 – orange 5 – mushroom 6 – seed 7 – snapdragon  8 – red  9 – potatoes 10 – mango
A  big THANK YOU, once again, to those happy elves who have decorated the trees at the Oak St traffic circle and to all our supporters who honk and wave when we are working around town.
Have a very MERRY CHRISTMAS, Hoe, Hoe, Hoe! and Happy digging in the NEW YEAR!
From all of us at Chemainus Communities in Bloom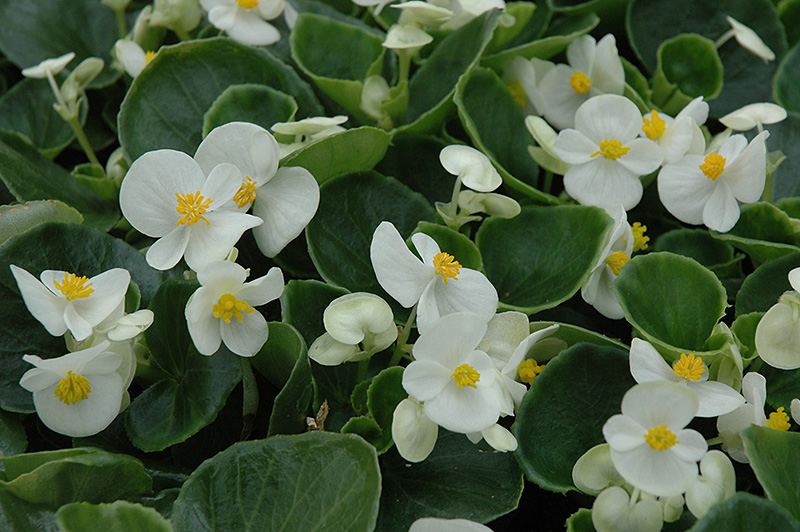 Seeds are tiny and mixed with sand.
Using a small pot sprinkle
seeds on soil surface.
Keep moist and warm in a bright location.
Transplant outside when large enough.
Mature plants grow to 6" x 6" and tolerate rain and heat.
Blooms all summer.
Plan your red and white summer garden now